News & Reviews

BASS: UK dubstep artist Youngsta launches fourth mixed album 'Rinse: 14' – with audio
Edited Press Release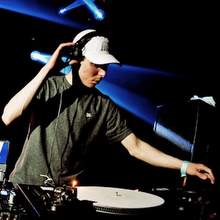 Youngsta (pictured left), who UK label Rinse calls "the people's favorite human dubstep metronome," has mixed the latest Rinse CD. This is Youngsta's fourth mix for Rinse, after previous releases including 'Dubstep Allstars' Volumes 2, and 4, and 'I Love Dubstep'.

Rinse: 14 sees him further solidify his place as one of the best dubstep mixers in the world, curating a heavy hitting 'eyes down' selection of dubstep's deeper sounds.

In true underground fashion, the CD was launched to rapturous response earlier this month at dubstep's original home, FWD>> at Plastic People, where Youngsta has been resident since the night's inception in 2001.

Click here to listen to a free audio mix that captures Youngsta's style, or get Rinse: 14 at Amazon.

Youngsta has been also providing dubstep fans regular doses of his unique approach with a weekly spot on Rinse FM Monday nights from 11 PM to 1 AM UK time. The shows are regularly archived on the Rinse FM Podcast feed.

Grab the album in record stores worldwide or from your favorite online retailer. Youngsta is playing all over the UK and Europe in the coming weeks before touring Australasia at the end of 2011.

For more information, audio clips and booking requests check out Youngsta's artist page at ESP Agency.