News & Reviews

BASS: Nervous Records to launch NYC-inspired summer CD releases
Edited Press Release

The summer's fast approaching and that means peak time for New York City label Nervous Records, which has supported the NYC club scene since it's inception in 1992 bringing a mix of local and international sounds to a range of venues both small and large. In 2010 things are going strong with a trio of new releases -- each representing a different facet of the Big Apple scene.
Nervous Records showcases the different sides NYC's summer clubbing scene with three new releases: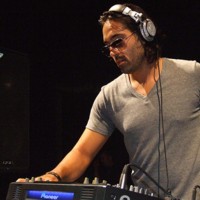 Theo (pictured left) - "Nervous Nitelife: Summer Clubbing 4" (June 22, 2010)

Nicolas Matar and Willie Graff -"Cielo Paradizo 2" (July 13, 2010)

Boris - "Believe In The Music" (July 20, 2010)

Theo's Nervous Nitelife: Summer Clubbing 4 is first out of the gate and best represents the outdoor party scene. It's a fun CD filled with music that sounds best when paired with sunshine, warm breezes and a tall glass of your favorite beverage.

Next, Nicolas Matar and Willie Graff join the Nervous Records roster for the second instalment of their Cielo Paradizo series. Named for the beloved NYC club, this compilation represents a more intimate deep house sound and works at full effect when the sun first tucks under the horizon.

Last, the late night portion of our trip reveals the peak time club sounds of Boris and his Believe In The Music compilation. This one has all the big room hits plus the exclusive track Anthony Acid feat Method Man "Hit & Throw." From the beach to the big room this is a Nervous Summer.

For the past three summers, clubbers in New York and Miami have eagerly awaited the release of Theo's Summer Clubbing comp, which has consistently repped the biggest Dancefloor filllers for all American fans of big room house music.

Theo's growing popularity has landed him weekly mixshows on Sirius XM Satellite Radio and on Party 105 radio station in New York, as well as placing him as one of America's top DJs three years running according to DJ Times top American DJ Poll.

Summer Clubbing 4 features fresh new bangers from Sharam, Starkillers, Paul Harris, Mason. The release parties at beach clubs and nightclubs across America will be the highlights of the Summer Clubbing season. Hand-picked bonafide gems, inspirational grooves, and top notch production. More than just a name on a CD, this is a superbly blended mix of subtle summer beats and languid vibes that will set the mood right for any situation.

Cielo has become a staple of the New York music scene. It has garnered awards from New York Magazine, Clubworld, Dancestar, and Urb Magazine, including the coveted Best Club award. Nicolas Matar, as owner and resident DJ, has meticulously transferred the energy he felt during the golden years in Ibiza.

As an eight -year resident of the prestigious Pacha Ibiza, and with a musical family heritage dating back to Studio 54, Nicolas brings that musical DNA to the heart of this mix. Willie Graff, with a Pacha Ibiza residency himself, has also come of age as a producer. With longtime collaborator and celebrated producer (as well as a former Pacha resident) Willie Graff, the two shine together.

The name Boris has become synonymous with the big room club sounds of America's most popular nightlife venues. He's had a DJ Times cover story, as well as a top 5 finish in the national America's Best DJ fan poll. In 2002, his mix of Pink's "Get This Party Started" hit No.1 on the Billboard Hot Club Play chart.

Boris debuted at mega club Crobar in May 2004. His faithful number in the thousands, united under a spontaneously created banner: "Believe in Boris." Originally stamped on T-shirts and written on flesh in marker, Crobar then immortalized it on their video screens: A battle cry for a clubber's revolution. The result? His rabid fanbase shattered Crobar's record capacity at a swinging-from-the-rafters 5,400 persons.

He holds residencies at Space Miami, Pacha NYC, Rise in Boston, Therapy in Rhode Island, and makes regular appearances in San Francisco, Chicago, and D.C.

Boris Believers can be found in all corners of the planet. Venezuala, Colombia, Marrakech, Barcelona, Madrid, Ibizia, London, Montreal, Mexico, and Toronto have all hosted Boris. This is a two-CD collection of VIP mixes, unreleased tunes, and re-worked classics. It's all brought together in the way that has shows why thousands Believe in Boris.